Welcome to our website
Simple, creative and the best quality solutions are our priorities. Each of our client has different visions and preferences of their dream house or building for business purposes. Therefore we always devote all of our effort to fulfill clients wishes and requirements. These clients wishes and their realizations move us further everytime. Everybody in our team works with maximum deployment because work that we do comes from our hearts and is our pleasure.
Our main goal is to provide the most effective and the easiest solutions in the shortest time.
We will give you the best solution from a small family house to large buildings, warehouses or production halls.
Just contact us now. Together we will find the best for your needs.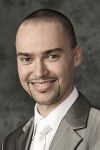 PhDr. Ladislav Brieška
Marketing & Sales Manager
CLAIM MANAGEMENT, s.r.o.